On-Campus Programs
Cal Poly's Basic Needs Initiative is comprised of the following programs and resources for students.
CalFresh
CalFresh is like financial aid for food! Meet with the CalFresh Team on campus to find out if you qualify to receive an average of $150 for food at grocery stores and farmers' markets every month! Learn more.
Cal Poly Cares
Cal Poly Cares provides support to students with unexpected and urgent unmet needs including but not limited to: tuition payments, academic supplies, medical expenses, emergency housing, commencement regalia and other temporary hardships. Learn more.
Professional Clothing Closet
Temporarily suspended due to COVID-19. Learn more.
Food Pantry
The Cal Poly Food Pantry is a short-term service available to assist students who are experiencing food insecurity due to a financial struggle. Learn more.
Meal Vouchers
Students can receive up to $20/week to assist with meals on campus at Vista Grande, Campus Market, Red Radish, Mustang Station, and PCV. Learn more.
Ways Students Can Donate
Mustang Meal Share
Students can apply for two meals per week in Spring 2020. The available dining venues are Einsteins, Canyon Cafe, and the Avenue. Learn more.
Swipe Out Hunger
Swipe Out Hunger is a student club that is dedicated to reducing food insecurity on Cal Poly's campus and eliminating the stigma associated with hunger. Learn more.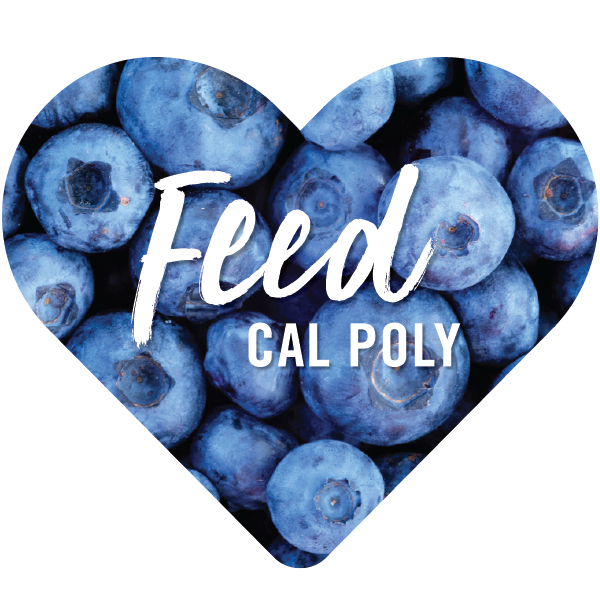 Feed Cal Poly
Feed Cal Poly gives all students, faculty and staff the opportunity to donate at any Campus Dining venue register to the Cal Poly Basic Needs Initiative to ensure all Mustangs have access to the resources they need to succeed.
Additional Campus Resources
Campus Health and Wellbeing
Campus Health and Wellbeing provides year-round care to students including healthcare, counseling, educational and holistic wellbeing services. Learn more.
CashCourse
CashCourse is a free online financial education resource designed specifically for colleges and universities. Through CashCourse, students learn about financial tips and complete the online workshops on different financial topics. Learn more.
Educated Renter Certificate Program
The Educated Renter Certificate Program offers a comprehensive overview of your rights and responsibilities as a renter, as well as information about resources and related policies. Learn more.
Financial Aid
The Financial Aid Office helps students plan their finances and organize their resources to cover college costs. Cal Poly students have a variety of financial aid programs available for assistance that vary in eligibility criteria, award amounts, and repayment options. Learn more.
Ombuds
The Office of Student Ombuds Services is a campus resource for all Cal Poly students that offers a safe place to go for assistance in resolving university-related issues, concerns, conflicts or complaints. Learn more.
Transportation
Reliable and realistic transportation options are essential for students to gain access to their education. There are several local services which assist students in getting to campus from across San Luis Obispo County. Learn More.
Related Content